Hair Restoration Surgery
Hair restoration surgery has evolved to the point where hair transplants can be virtually undetectable, thanks to the advent of follicular unit transplantation. Current instrumentation and techniques have allowed us to reduce the size of our hair grafts to one to three hairs. With the use of high power dissecting microscopes, single hairs and tiny groups of hairs called follicular units can be dissected out and excess bald tissue can be removed without damaging the hair. As a consequence, the grafts are virtually undetectable and natural in appearance if implanted using our lateral slit technique.
Patients are no longer left with the option of either accepting their hair loss or having an artificial looking head of hair. Today we can achieve results that look as good as your original hair. If you are experiencing hair loss and thought a hair transplant was not for you, look again! You will be pleasantly surprised.
The reason hair restoration surgery works is because hair at the back of the head and along the sides is considered permanent hair as these follicles continue to grow throughout a person's lifetime, even if they have been transplanted. Hair transplantation is the relocation of these hair follicles to any other desired area, including the top of the head and even the eyebrows. The transplanted hairs, once established, will grow normally in their new location after a brief resting period of 4-6 months. The "new" hair will live and grow throughout the person's lifetime just as if it were growing in its original position. It can be cut, styled, colored, or permed because it is real hair!
For an individual with sufficient donor hair, surgical hair restoration is the most effective and carefree answer to hair loss. In the past thirty years over two million men and women have undergone surgical hair restoration. Learn more about the procedure.
In the past, patients would also undergo scalp reductions, which involved removal of a section of scalp with subsequent closure and reduction of the balding area. The main problem was that with continued hair loss, the patient would sometimes be left with a slot deformity as the hair loss proceeded in a somewhat unnatural pattern. In addition, if the hair loss progressed enough, the scar line from the closure eventually became visible. As a result, very few of these procedures are done now.
Non-Surgical Hair Restoration Options

Besides surgical hair restoration, many other treatments have been advocated for hair loss. These include prescription medications, over the counter medications, herbal treatments, and many shampoos, creams, and ointments. It turns out that very few of these have good evidence of efficacy even though every product will claim to have some anecdotal evidence. The first two medications proven to have some benefit are minoxidil (also known as Rogaine ™) and finasteride (also known as Proscar ™ and Propecia ™).
In studies where hundreds of men used minoxidil, not everyone with male pattern baldness responded by growing hair. However, some did grow hair, and in others the balding process was delayed with growth of new hair equaling loss of old hair. Women with hair loss also respond to minoxidil. At this point, it is still not precisely known how minoxidil works. Although it dilates blood vessels, this is not thought to be how it helps hair growth. It is more likely related to the effects of minoxidil on cellular potassium channels.
Finasteride has helped many men slow down their hair loss significantly, and some men experience significant hair growth on this medication. Side effects of finasteride are few, but some of the potential side effects include decreased sex  drive and gynecomastia. Finasteride is also known as Propecia or Proscar, and is a 5-alpha reductase inhibitor. We have found finasteride to be a useful adjunct to hair transplantation patients as it at the very least helps men retain the hair they have. Read our latest blog post about finasteride here.
Some women have also been put on finasteride for their hair loss, although the studies to date have not conclusively shown reliable benefit. Nevertheless, some women may benefit from this medication.
Dutasteride (also known as Avodart) is also a 5-alpha reductase inhibitor and is a cousin to finasteride. It can also be used to help fight male pattern hair loss. Dutasteride can be used "off-label" for the treatment of male pattern hair loss, although there may be more side effects as compared to finasteride. Read our latest blog post about dutasteride here.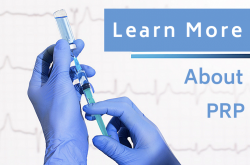 Platelet rich plasma, which is also known as PRP, can also be used to fight hair loss. Although some initial studies did not show benefit, there is more and more data supporting its efficacy for hair loss. Part of the problem with PRP studies is that treatment regimens are not standardized so different investigators use different regimens and concentrations. In addition, there are several different systems commonly in use for PRP, including Selphyl ®, Eclipse PRP ®, and Arthrex ACP (or Angel) ®. These systems are not identical as they appear to concentrate platelets to differing degrees. A very recent study published in October 2018 using the Eclipse system showed very good results and as a result of this study and others, Dr. Nakatsui decided to switch to this system for PRP treatments. To learn more about how Dr. Nakatsui uses platelet rich plasma for hair restoration, click here to read our primer on platelet rich plasma (PRP) essentials.
Low level laser therapy (LLLT) can also provide some benefit to hair loss sufferers. This involves the application of low level laser therapy to the affected area of hair loss. After several months, many patients do notice an improvement in their hair, although this treatment is not effective for everyone.
Hair pieces are an effective treatment for covering hair loss and some hair pieces can look very realistic. Many people, however, find that maintenance of these hair pieces is greater than anticipated, and that their lifestyle must be curtailed, especially if they are physically active. Most importantly, many men relate a constant feeling of anxiety that it will be discovered that they do wear a hair piece.
Both medications and hair pieces involve significant costs over the lifetime of an individual. This should be borne in mind when considering the alternative of surgical hair restoration, which, once complete, involves no further costs and can last a lifetime.
Get Started