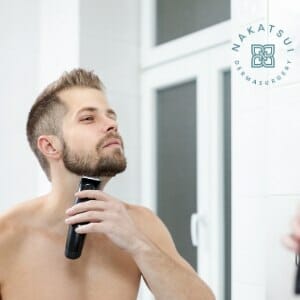 Facial hair transplants (especially beard transplants) have become very popular. We see many patients who want to refine their mustache, beard, or sideburns because they simply have never been able to grow hair in that location or suffered a scar that resulted in hair loss. Many people have patchy areas that simply do not grow much hair and it prevents them from growing out their beard or moustache as it looks funny with a missing patch or patches.
Our dermatologist and hair loss specialist Dr. Nakatsui is at the forefront of beard and facial hair transplantation, and provides among the best facial and beard hair transplants Edmonton has to offer.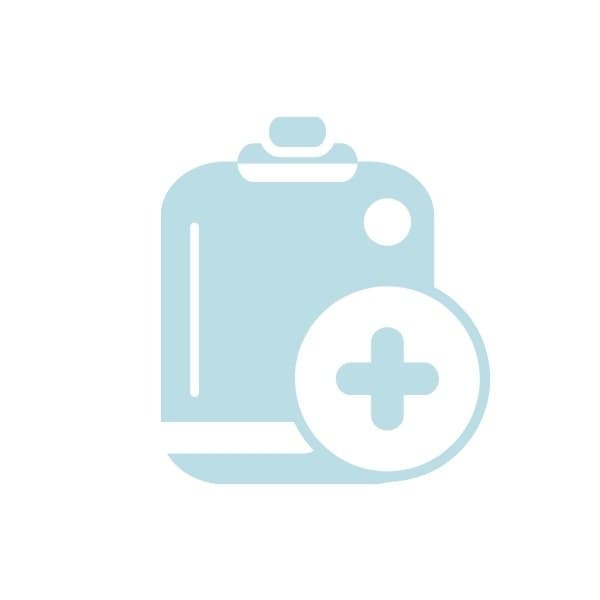 Treatment Options
Facial and beard hair transplantation is very similar to the hair restoration procedure we perform for male pattern balding and female pattern hair loss. We first extract hair from the donor area, implant them into the recipient areas, and then we wait for the newly implanted hairs to recover and start growing in areas where there was no hair before.
Dr. Nakatsui is happy to be able to also offer Eclipse PRP injections for those that would like to try a non-surgical approach. This treatment uses your own platelet rich plasma to stimulate hair growth.
Facial and Beard Hair Transplant Consultation
Prior to your procedure, you will have an in-depth consultation with our dermatologist and hair specialist, Dr. Thomas Nakatsui. Dr. Nakatsui will examine the areas of hair loss and determine if you are a good candidate for facial or beard hair transplant surgery. Some of the issues we can address include:
Thin or patchy beard hair
Thin or patchy mustache growth
Thin sideburns
Thin or patchy eyebrows
This hair loss may be secondary to genetics or scars from burns or trauma. Dr. Nakatsui will evaluate you and determine if you are a good candidate. He will go through the alternatives, risks, and limitations of the procedure with you. His goal is to give you the best possible facial or beard hair transplant result.
Facial Hair Transplant Procedure

Prior to your procedure, you will have a thorough consultation where we will go through any other medical issues you may have such as diabetes or high blood pressure. We also will go through all the preoperative and postoperative information prior to your procedure. Some of the instructions you will need to follow prior to your procedure include things like avoiding aspirin and other NSAID medications like ibuprofen as these will thin your blood and make you more likely to bleed
On the day of the surgery, we typically spend a lot of time marking out the recipient areas prior to the procedure so that we meet your expectations.
Facial Hair Transplant Technique
The donor hair is then extracted in one of two ways: FUT or FUE. Each method has its own advantages and disadvantages. Many patients are choosing FUE as a donor extraction method because it involves minimal scarring that allows patients to keep their hair shaved short without evidence that a surgery has been done. For those that don't mind keeping their donor area hair longer, the strip or FUT method is an excellent option for obtaining the necessary hair follicles.
Once the donor hair has been extracted, the hair grafts are refined using steromicroscopes. The recipient sites are then created using the lateral slit technique as this is one of the best methods for controlling the angle and direction of the new hair follicles.
The follicular units are then implanted using custom made implanters or very fine jewellers forceps.
Following surgery, you may have some soreness at the donor site, although this will fade quickly. You will have received prescriptions for medications prior to the procedure and you will take these as needed following the surgery. These include antibiotics, pain medications, and sleeping pills. Only about 25% of patients even take the pain medications following surgery.
What to Expect Following your Facial or Beard Transplant?
After the facial or beard transplant, you will be able to see all the implanted hairs. Surrounding each hair, there may be some slight crusting although this will go away quickly. You can expect some redness in the transplanted areas. Many of the transplanted hairs will fall out within the first three weeks. After about 3 months, the newly transplanted hairs will start to grow.
Get Started