Get Started
Welcome to Edmonton's Hair Transplant Centre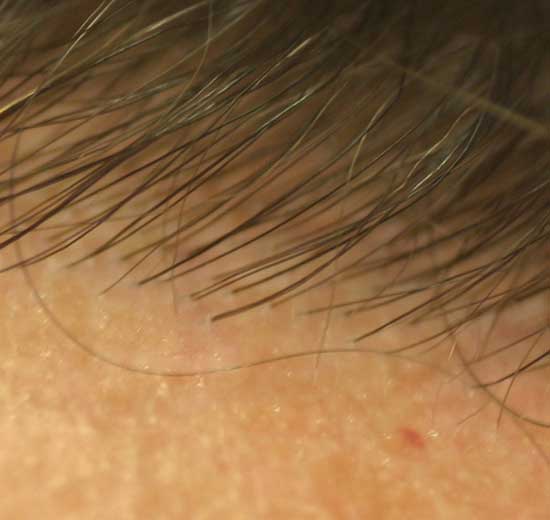 We challenge you to spot the hair transplant
This is a close-up photo of unretouched results after ONE hair transplant by Dr. Nakatsui using 100% follicular units and the lateral slit technique—every one of the hairs in this photo were implanted with high density and absolutely no evidence of scarring. In Dr. Nakatsui's opinion, the only way to achieve this naturalness, density, and undetectability is to only use dense-packed follicular units. Consequently, Dr. Nakatsui will almost never use larger hair implants (e.g. multi follicular-unit grafts, slot grafts, minigrafts, or hair plugs) anymore. The technique Dr. Nakatsui uses has been referred to as Ultra Refined Follicular Unit Hair Transplantation and he uses this technique to provide among the best FUE and FUT hair transplant Edmonton has to offer. Learn more about Ultra Refined Follicular Unit Transplantation here.
To our knowledge, Doctor Thomas Nakatsui is one of only four doctors in Canada who are capable of performing 100% Ultra Refined Follicular Unit Hair Transplants on all patients and in Edmonton, he is the only physician capable of doing large 100% follicular unit hair transplant sessions (e.g. >4000 grafts), as it is technically difficult and demanding. In addition, he uses a state-of-the-art technique called the lateral slit technique to give a denser look than was possible prior to its use (as a result, in most cases, only one session of dense packing is required to completely fill in a given area—see our results). If you looking for this kind of result, you should look closely at hairlines. He was personally trained in this advanced technique by its originator, Dr. Jerry Wong, and has found it so advantageous he uses it almost exclusively.
Dr. Nakatsui does both Follicular Unit Transplantation (FUT) and Follicular Unit Excision (FUE) procedures. He applies the principles of Ultra Refined Follicular Unit Hair Transplantation to both FUT and FUE procedures into the scalp, beard, and eyebrows to give his patients the most natural hair restoration results possible.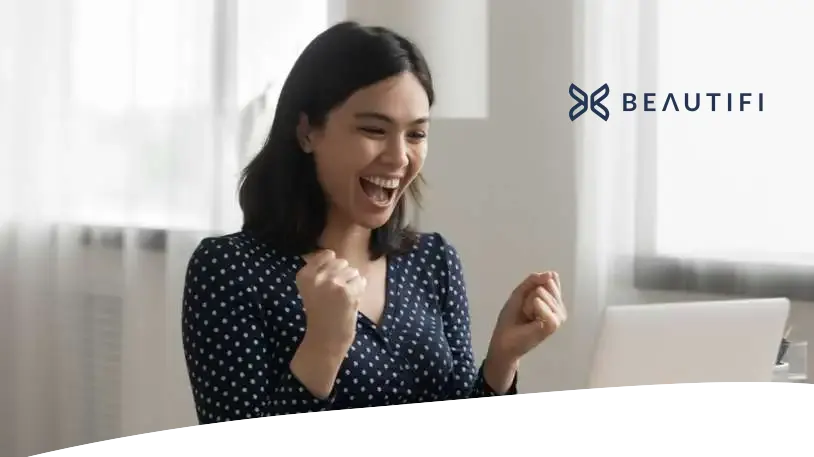 PLASTIC SURGERY, MEDICAL & COSMETIC PROCEDURE FINANCING AVAILABLE
Enjoy flexible financing for elective procedures not covered by healthcare plans.
As one of the premier medical procedure and surgery financing companies, Beautifi's goal is to make cosmetic surgery financing affordable on any budget. Our 100% online financing process makes getting plastic surgery loans or loans for other medical procedures in Canada fast and easy.
Frequently Asked Questions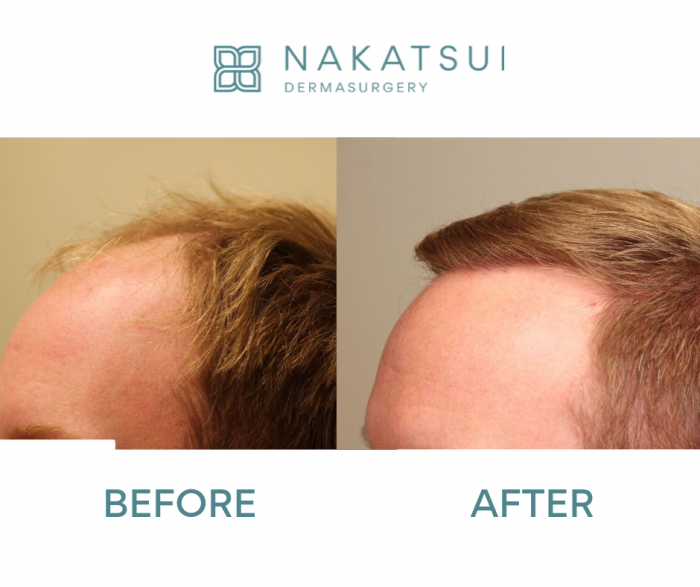 Where Should I Go For the Best Hair Transplant Edmonton Has to Offer?
When it comes to hair transplants, it is important to do your research and decide which is the best Edmonton hair restoration clinic. We feel it is to your benefit to go to a Board Certified Dermatologist who specializes in the skin and hair. Dr. Thomas Nakatsui is one of the most experienced hair transplant surgeons in Canada and has 23 years of experience with hair replacement and thousands of happy patients with outstanding results. We have an exceptional track record and have won the award for best Hair Restoration Clinic by the Consumer Choice Award for the past 14 years. In addition, Dr. Nakatsui is often able to do in one transplant what takes other clinics two or more surgeries to achieve. Our dermatologist Dr. Nakatsui is also only one of four Canadian doctors who does Ultra-Refined Follicular Unit hair transplants. For these reasons and others, we believe that Nakatsui Hair Transplant is your optimal choice for the best hair transplant Edmonton has to offer.
How Much Does a Hair Transplant Cost in Edmonton?
For the typical hair transplant patient, hair implants cost between $2.50 and $8.00 per graft. The cost or price of hair transplant procedures depends on the size of the procedure and type of procedure (e.g. FUE vs. FUT). The average cost of a hair transplant is around $6000 to $9500 for FUT. Click here to learn more about the cost of a FUE or FUT hair transplant procedure.
What is Dense Packing and Why Doesn't Everyone Do It?
Dense packing is the placement of follicular unit hair transplant grafts at high densities. The main advantage of dense packing is to try to replicate as closely as possible the natural density of the transplanted area (i.e. make your hair transplant look as natural as possible). This is particularly important at the hairline as this is the most visually exposed area. Do you ever wonder why many clinics do not show closeups of the hairline? This is because dense packing can be technically challenging to do but Dr. Nakatsui uses this routinely, especially at the hairline. On the other hand, in someone who has extensive hair loss, dense packing the entire area might be impossible as there simply may not be not enough donor hair to accomplish this. In this case, it is important to go to a hair transplant surgeon who can tell you where to dense pack and where not to.
How do I know if I should do FUT or FUE?
This is often a very good question to ask your doctor. FUE definitely has some advantages but it also has disadvantages. FUT also has its own advantages over FUE. As a result, it is often to your benefit to go to a physician who can do both procedures well as you will get an unbiased opinion as to which procedure is best for you.
How long does it take for the hair to grow?
Typically, almost all of the transplanted hair will fall out over the first 3 or 4 weeks. After about 3 or 4 months, some of the hair will start to grow although it can take upwards of a year for all the transplanted hair to start growing. Some patients experience faster hair growth and some slower. The accompanying video is from one of our FUE patients who documented this rate of hair growth. Not all patients will experience this pace of hair growth although many do.
Is a Hair Transplant Worth It?
The answer to this question is it depends. For some people, hair loss does not bother them and they look great the way they are. For these people, hair implants are definitely not worth it. For others, hair loss is troubling to them and a hair transplant may change their attitude and self-confidence for the better. For these people, hair restoration may be worth it and Dr. Nakatsui is committed to giving you the best possible hair transplant results.
What Questions Should I Ask My Surgeon?
We have a list of questions you can ask your surgeon about your surgery. It is important to research prior to proceeding with your surgery. After all, hair transplants are not cheap and you want to ensure you know what you are getting. If you are interested, please contact us to find out why we have such an outstanding reputation.
Is Your Clinic Part of a Chain?
Nakatsui Hair Transplant (formerly Groot DermaSurgery Centre) is not part of any Canada-wide hair transplant chain like Bosley, Sure Hair, PAI Medical, or Hair Club. One of the problems with going to a Canadian or American chain is that you often don't know who is going to be your surgeon and there is often very little quality control.
What are Hair Plugs and Why Don't We Use Them Anymore?
Even though the term "hair plugs" is often used interchangeably with "hair transplants" or "hair implants" in everyday life, hair plugs are actually quite an outdated technique. It was first performed by Dr. Norman Orentreich in 1952.
It refers to the use of large portions of hair (15-20 hairs per unit) implanted into the donor area. The transplanted units were typically very defined, especially once any pre-existing hair disappeared over time, particularly since there was often some contraction around the implanted units, leaving a tufted or doll's hair appearance. As a result, hair plugs are types of implants that are no longer used.
Are There Any Options Besides Surgery?
"[The lateral slit technique] may be the most important breakthrough in follicular unit transplantation…."

-Dow Stough, past President of the International Society of Hair Restoration Surgeons
Our Work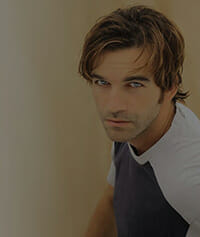 Complimentary Consultations!
For a complimentary hair restoration consultation or more information about hair loss, please call Nakatsui DermaSurgery at (780) 482-1414.
Please note that even though we often get requests from patients from other countries, the services offered at the Nakatsui DermaSurgery Centre (formerly Groot DermaSurgery Centre) are only available to Canadian citizens at this time. Our centre serves Canada and in particular, Edmonton and surrounding areas, including St. Albert, Sherwood Park, and
Calgary
.